A large percentage of the Twitter trading community is in mourning today as news made the rounds that Rob Smith who goes by the twitter handle @RobInTheBlack passed away on Sunday July 23rd after battling a short illness.
Cause Of Death
Back on July 2nd, Rob tweeted that he was having some issues with his abdomen and wondered what it was.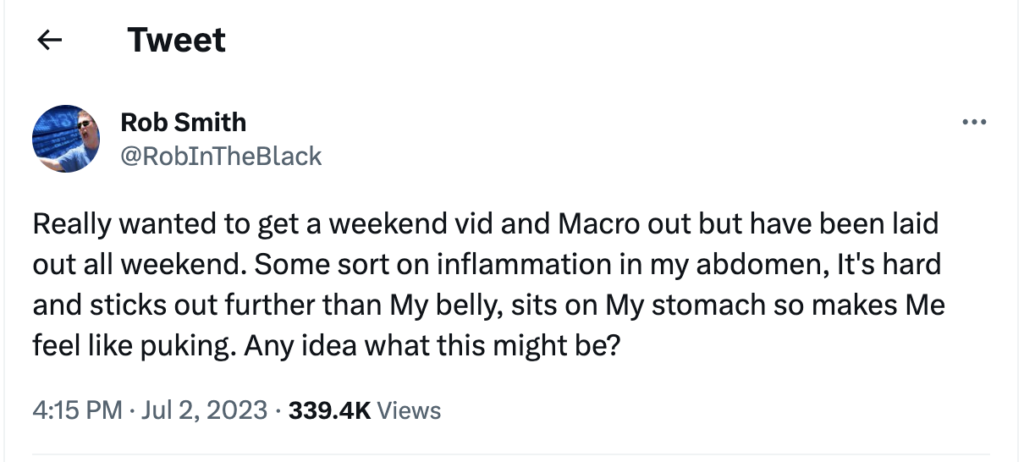 His followers realized that he hadn't tweeted for some time after that and wondered if he was ok. We later found out that he was hospitalized in order to treat the abdomen issues he was having.

We then learnt from on of his students and STRAT trader Sara that Rob passed away a few days after being hospitalized.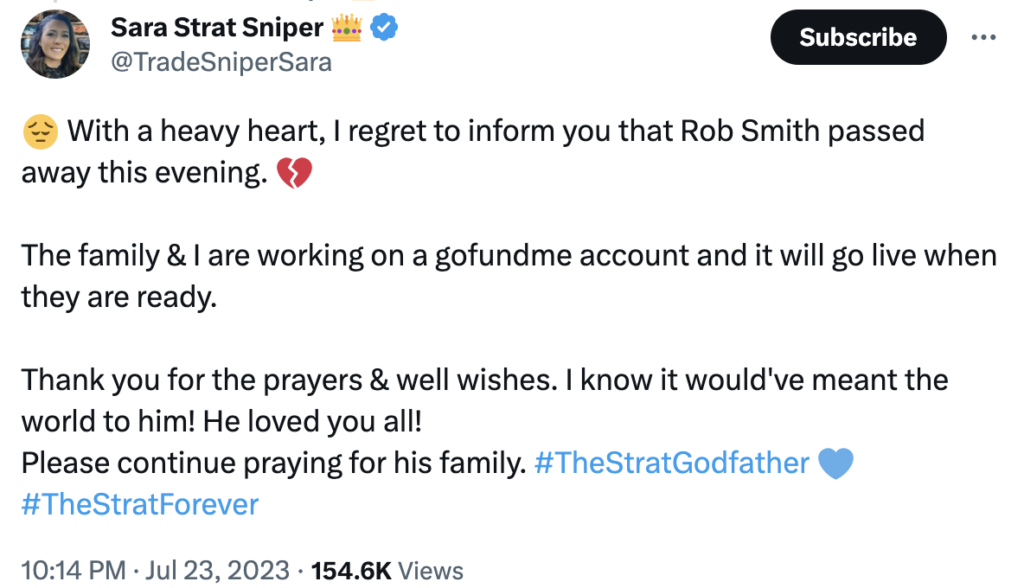 The STRAT Trading Methodology #THESTRAT
Rob was the developer and spirited advocate of the so called STRAT trading method.
TheSTRAT is a form of charting method where emphasis is placed the continuous analysis of multiple time frames. The charting method has three major elements; Major direction, Candle Analysis & Conclusion of price direction. Bar Analysis seek out for a three major types of bars.
Directional bar which are known as type 2 bar
Outside bar which is known as type 3 bar
Inside bar which is known as type 1 bar
The strategy has developed a fairly large and passionate following over the years and has apparently helped quite a few traders to elevate their trading and achieve consistency.
Rob Smith's Legacy

Rob has been described as a most incredibly selfless and most caring person by people who knew him. And he was proud of the dozens of Strat students and teachers, and the community he built, created and inspired.
Rob Smith has helped hundreds of thousands of people and families all around the world and has given a lot to the trading community. As far as we know, Rob is survived by his ex wife, two adult children and his dog. He will be missed.
His family has launched a Gofundme to help with funeral expenses.