Bao Nguyen aka Modern Rock is a veteran trader and one of the founders of a trading education outfit called My Investing Club. He has made his money shorting low float stocks and is undoubtedly one of the best in the game when it comes to this strategy.
The practice of shorting low float stocks is obviously very rewarding but, just like every other trading strategy, it takes a lot of discipline and hard work to get to the level of competence that leads to consistency.
Modernrock has mastered this art and he will tell you that the journey was long and hard. In addition to understanding how the market works, you have to be able to (1) identify the low float stocks that are likely to reverse, (2) be able to identify when they are about to reverse plus (3) you have to size your trade correctly and then (4) time your entry, set your stop and determine your exit. Not easy but it can be done.
In this article, I am not going to tell you what Modernrock does. Instead, I am going to show you how he trades. Below you are going to see his best setups with the entry and exit execution.
The whole purpose of this is to give you visual evidence of what a good set up looks like and what good trade entry and exit execution should look like. If you spend enough time looking at, and studying these, you will start to get a feel for how to successfully short low float stocks.
Just consider this as a collection of case studies that will allow you to see what works and what doesn't. The red triangles show the short entries (sells) and the green triangles show the covers (exits/buys).
Genius Group Ltd (GNS)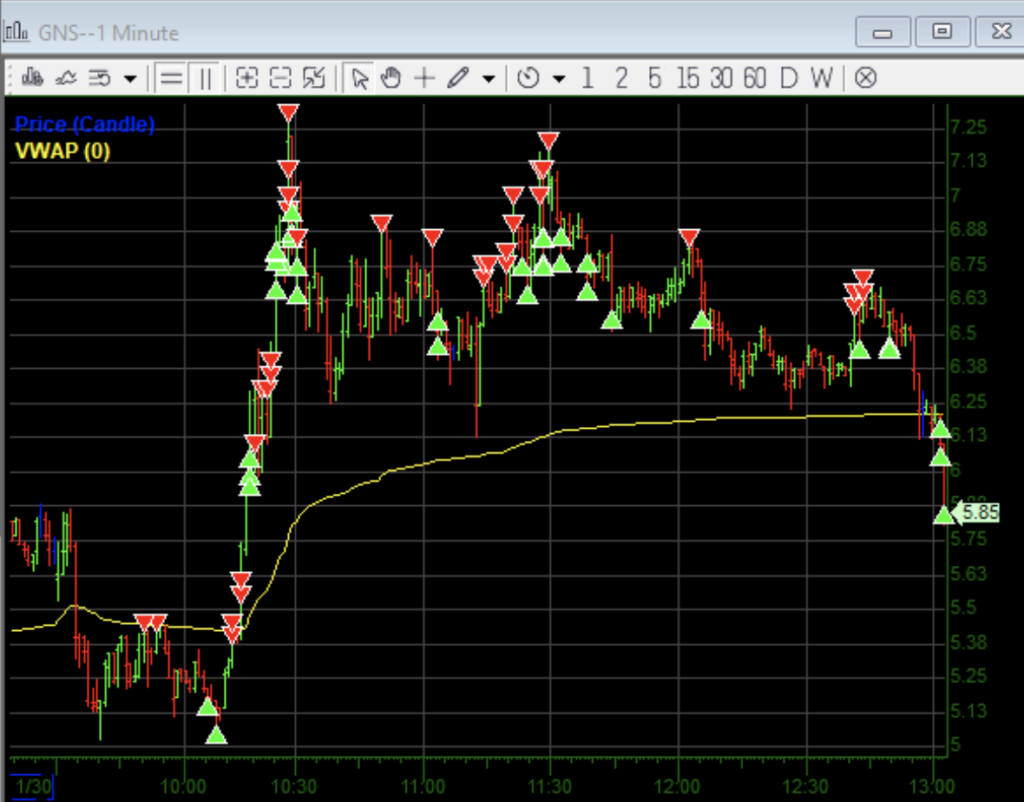 Applied UV Inc (AUVI)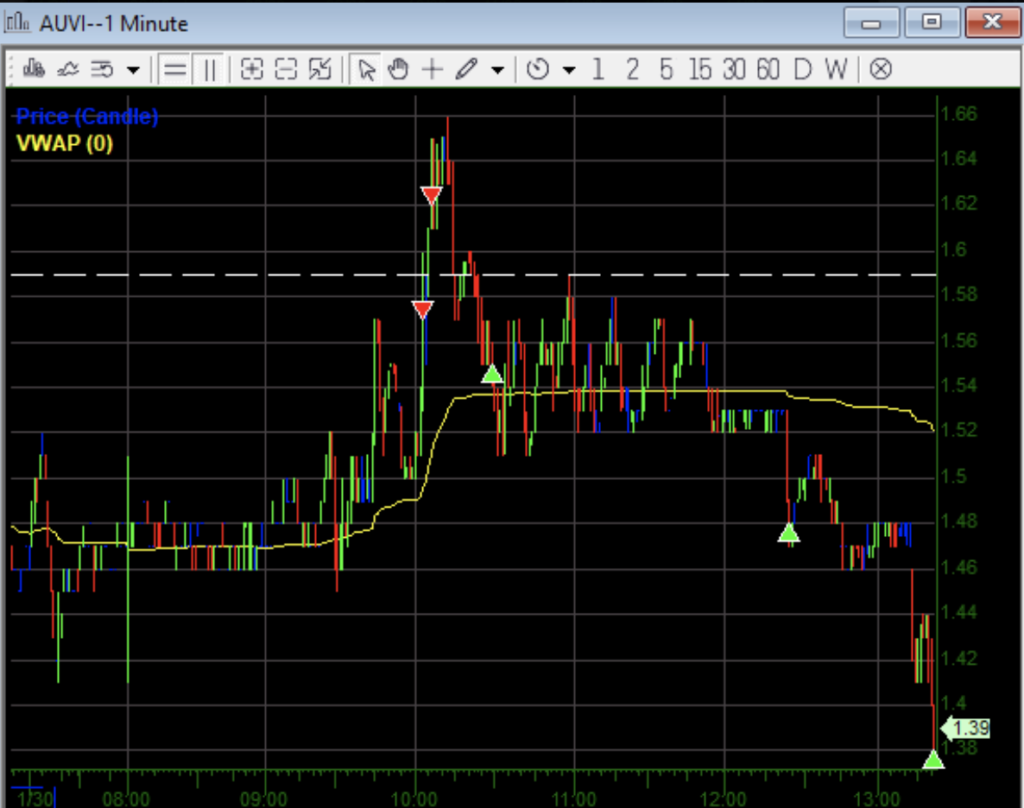 G Medical Innovations Holdings Ltd (GMVD)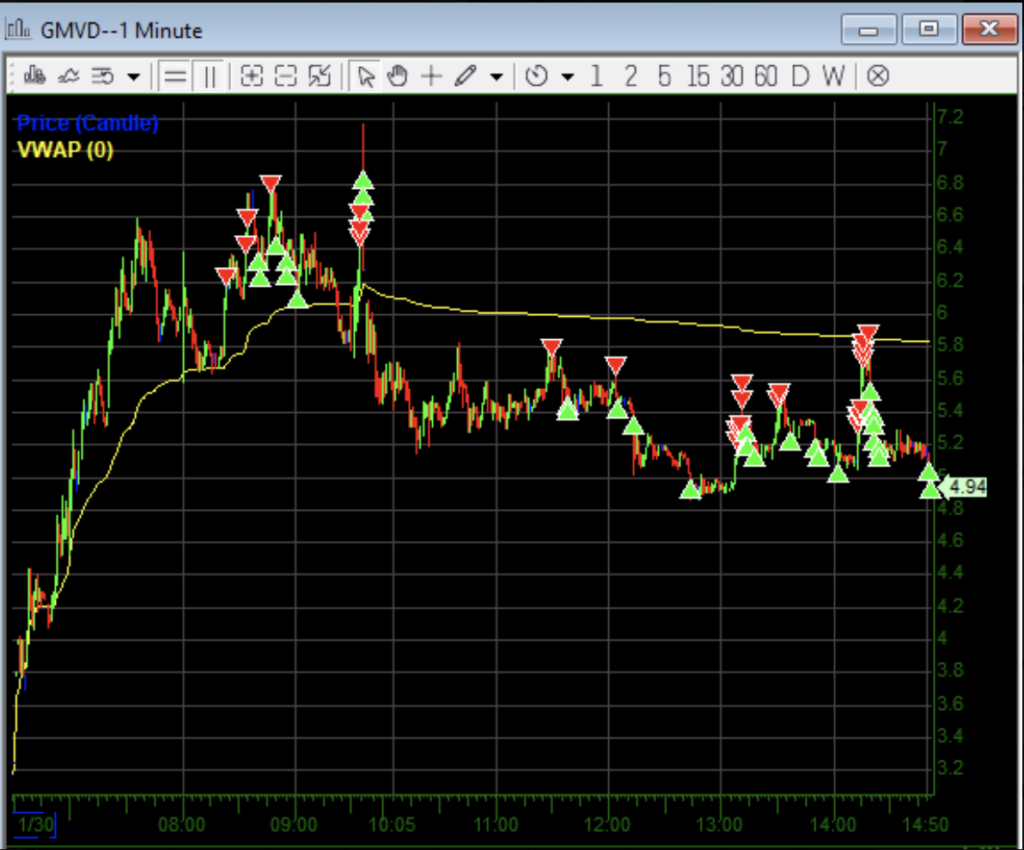 Motorsport Games Inc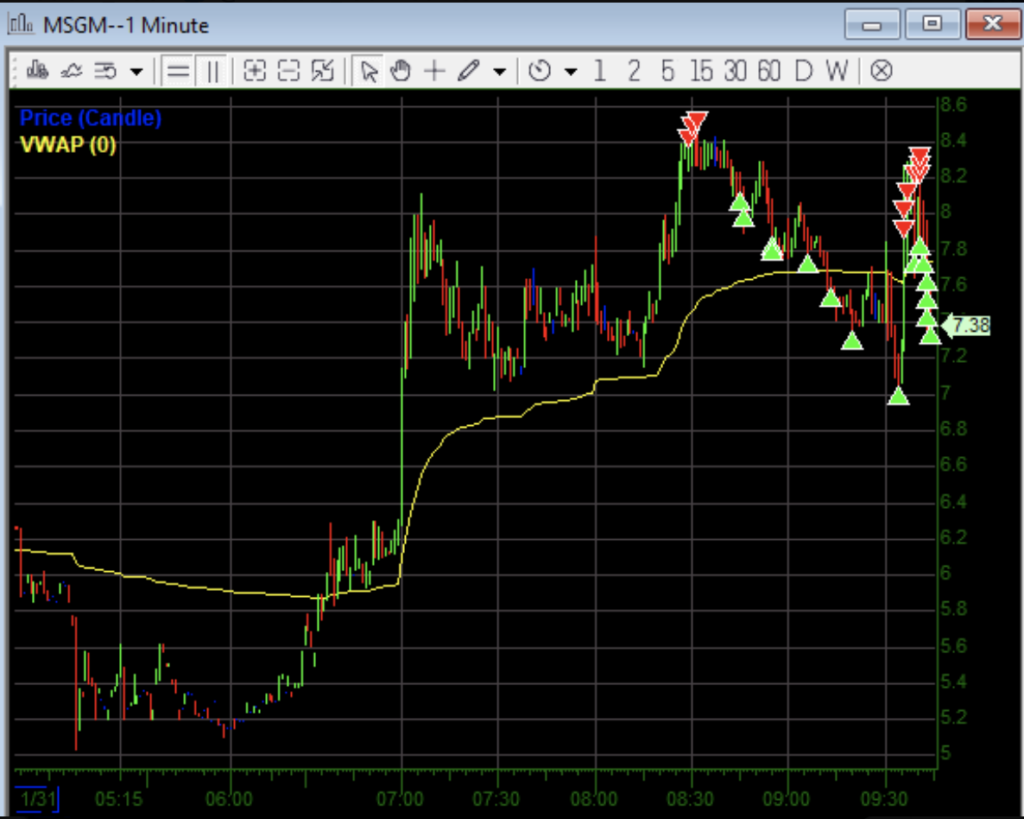 Big Bear AI Holdings (BBAI)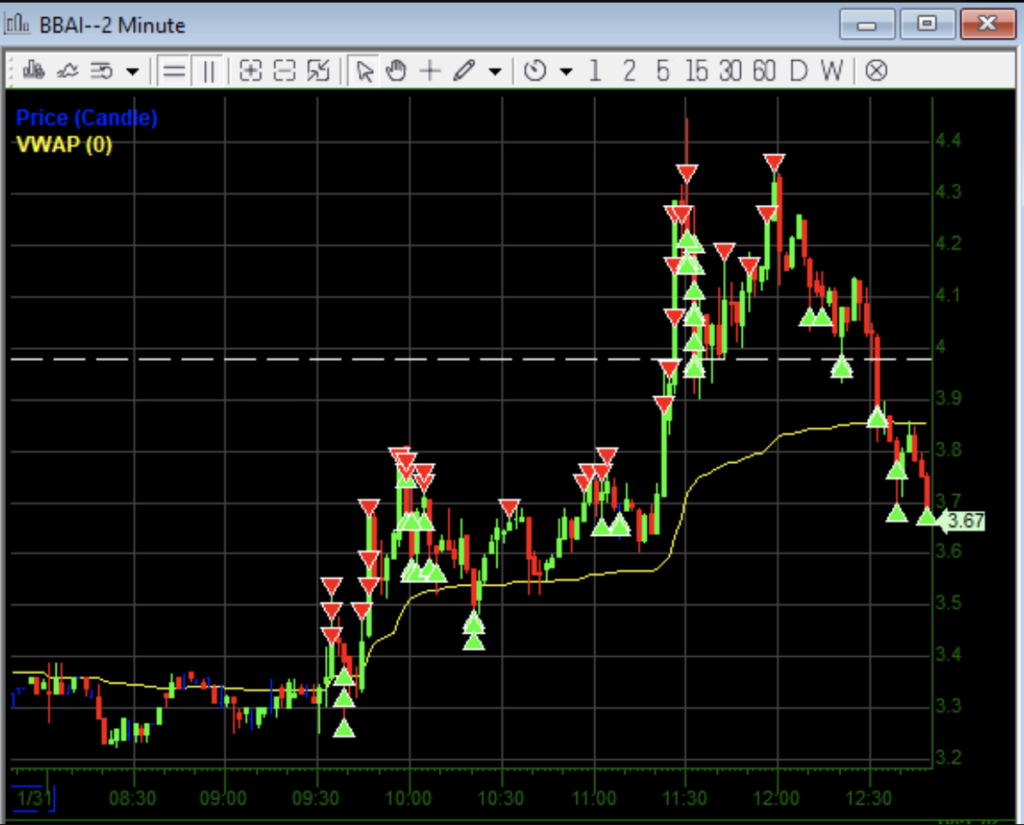 Context Therapeutics Inc (CNTX)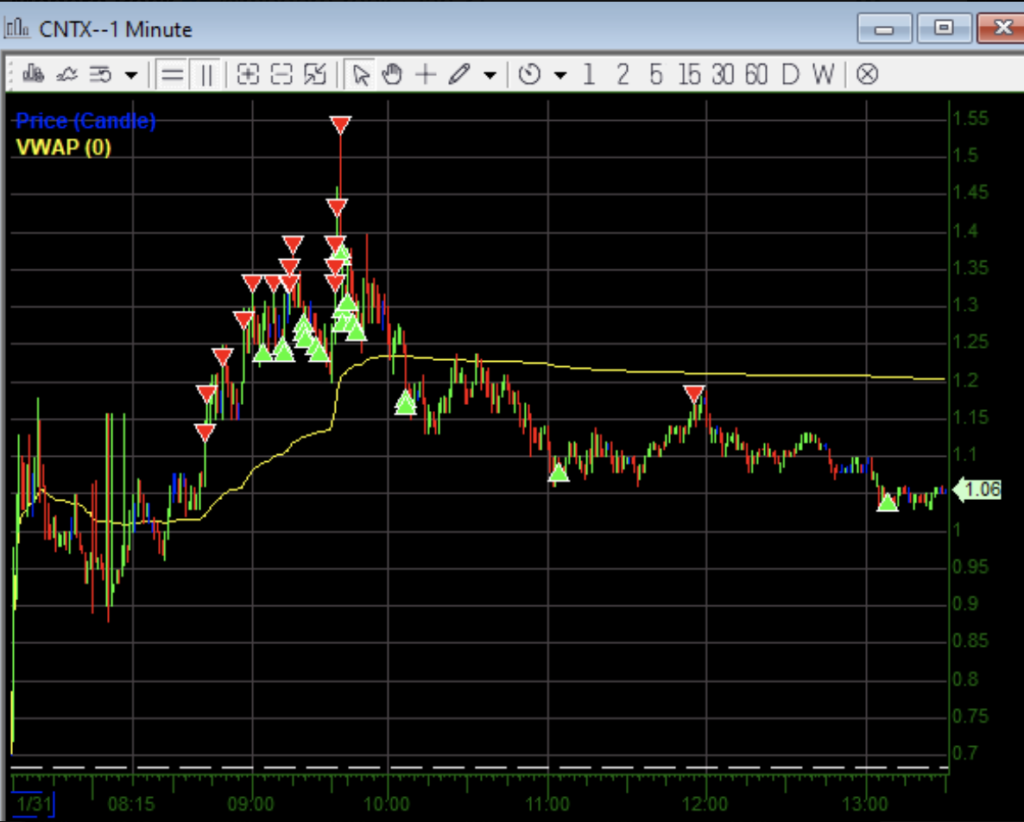 Palisade Bio Inc (PALI)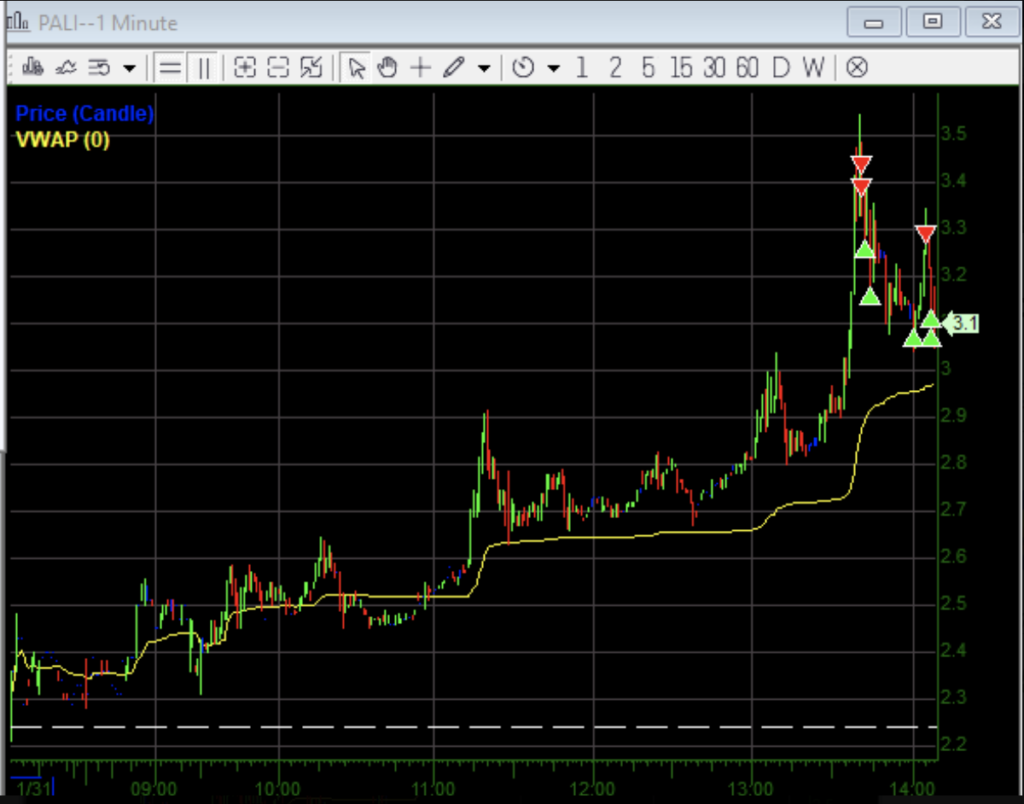 Foxo Technologies Inc (FOXO)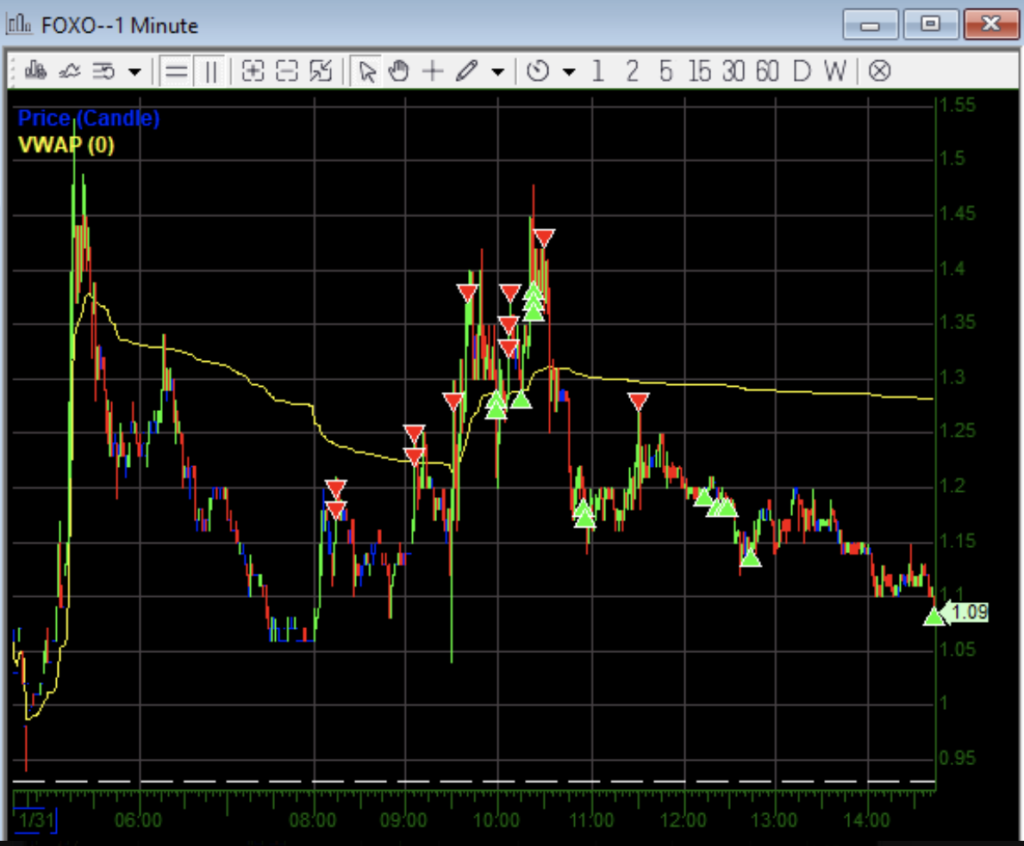 Heart Test Labaratories Inc (HSCS)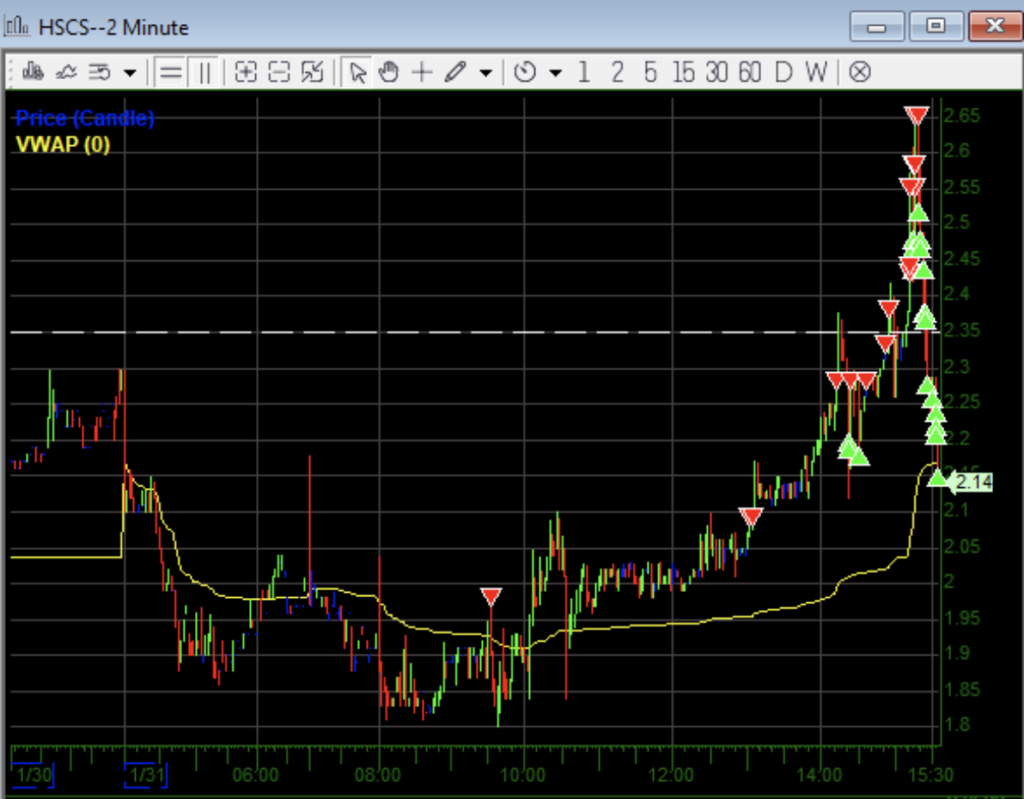 Carvana Co (CVNA)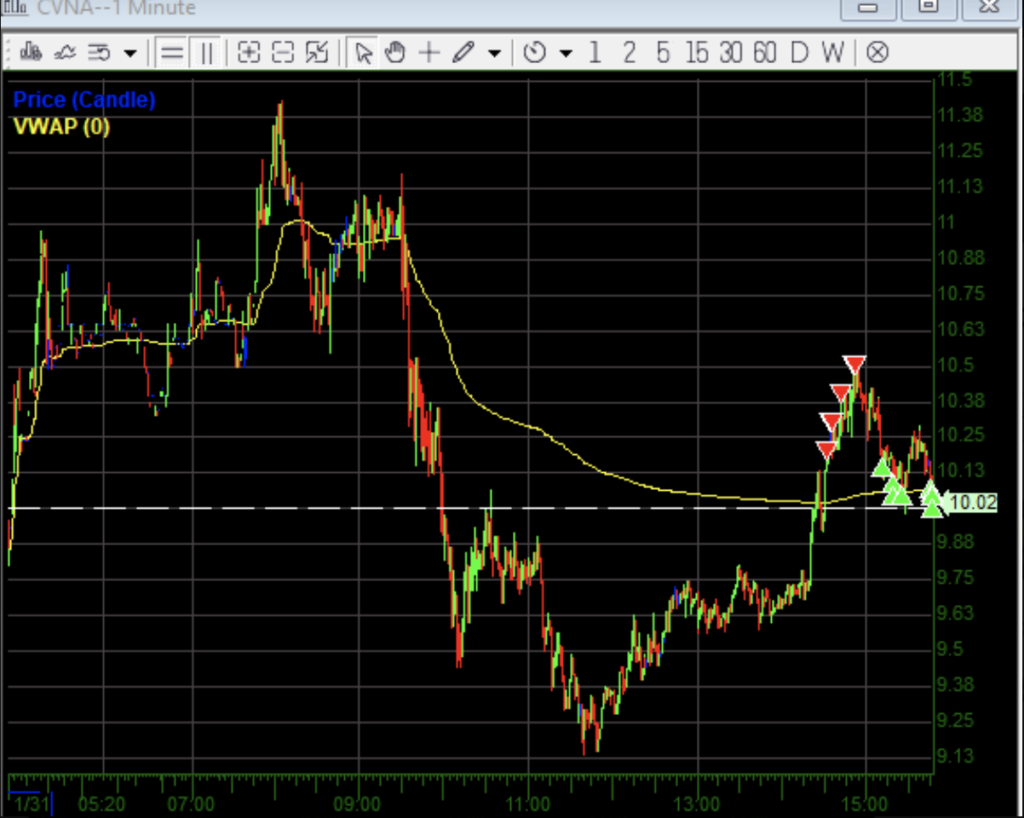 Hyperfine Inc (HYPR)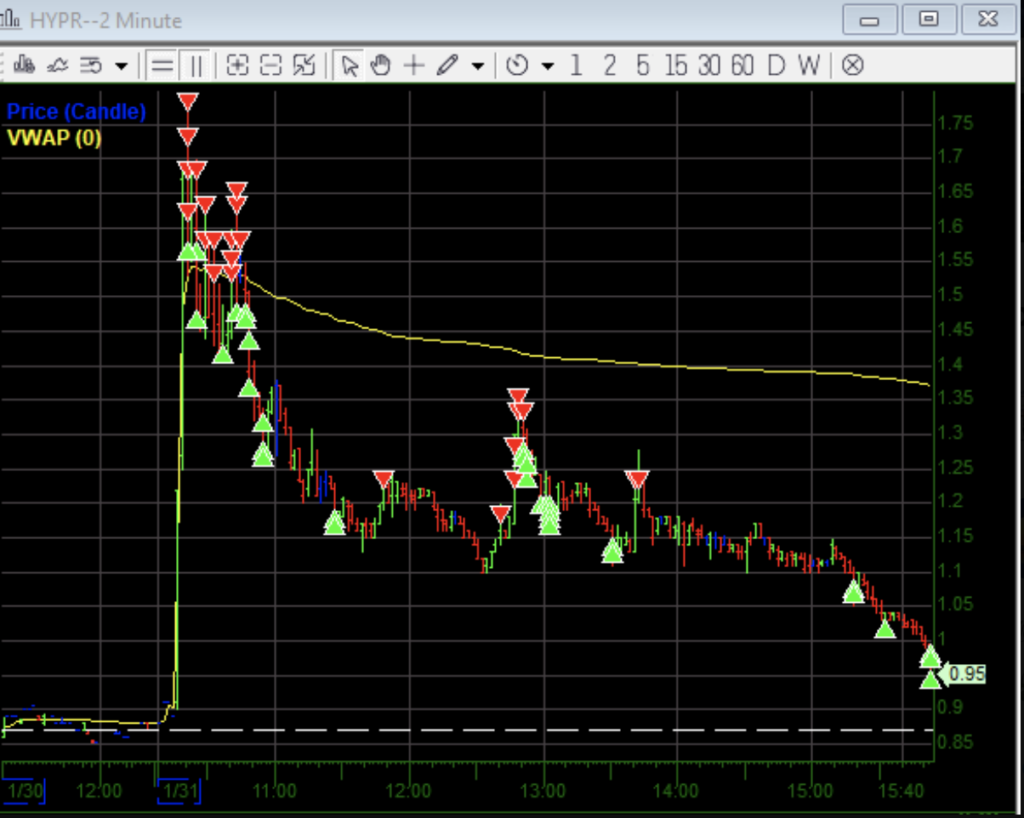 Motorsport Games Inc (MSGM)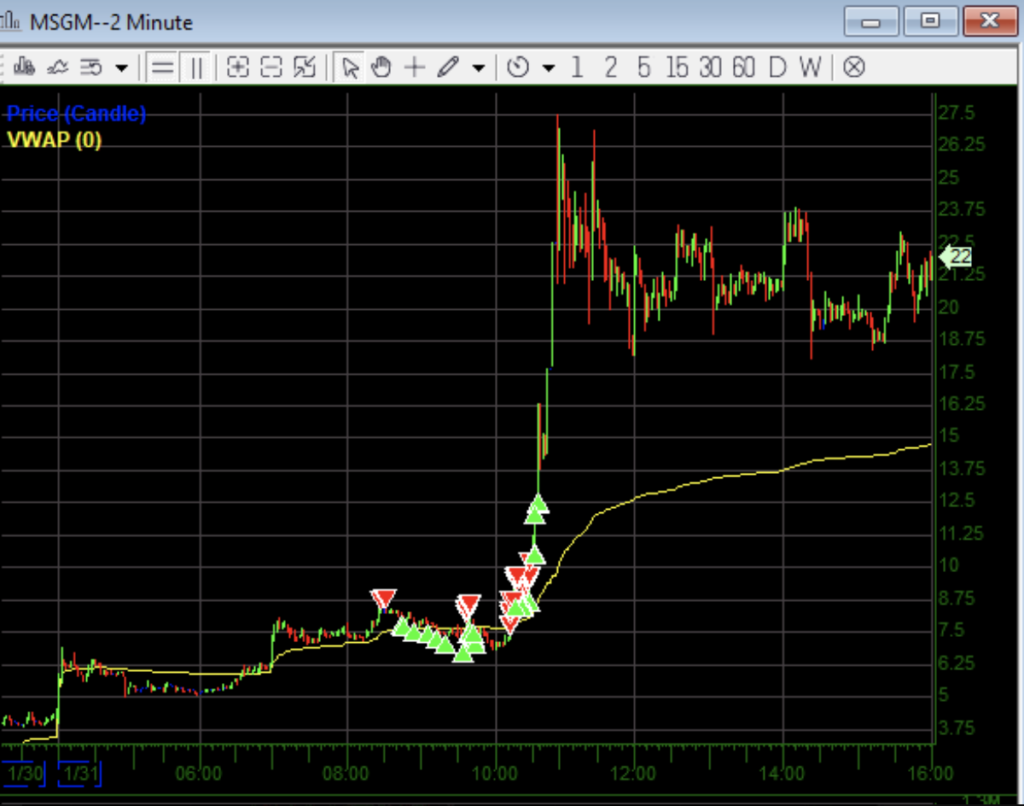 Ebet Inc (EBET)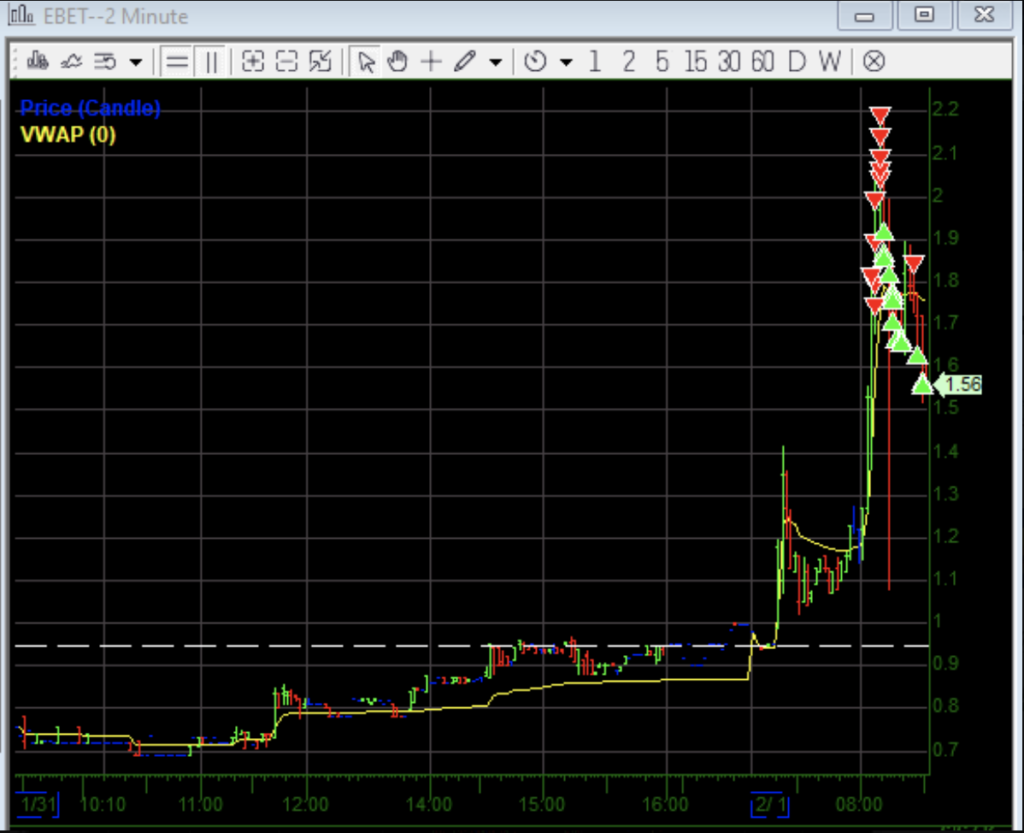 Golden Sun Ed Inc (GSUN)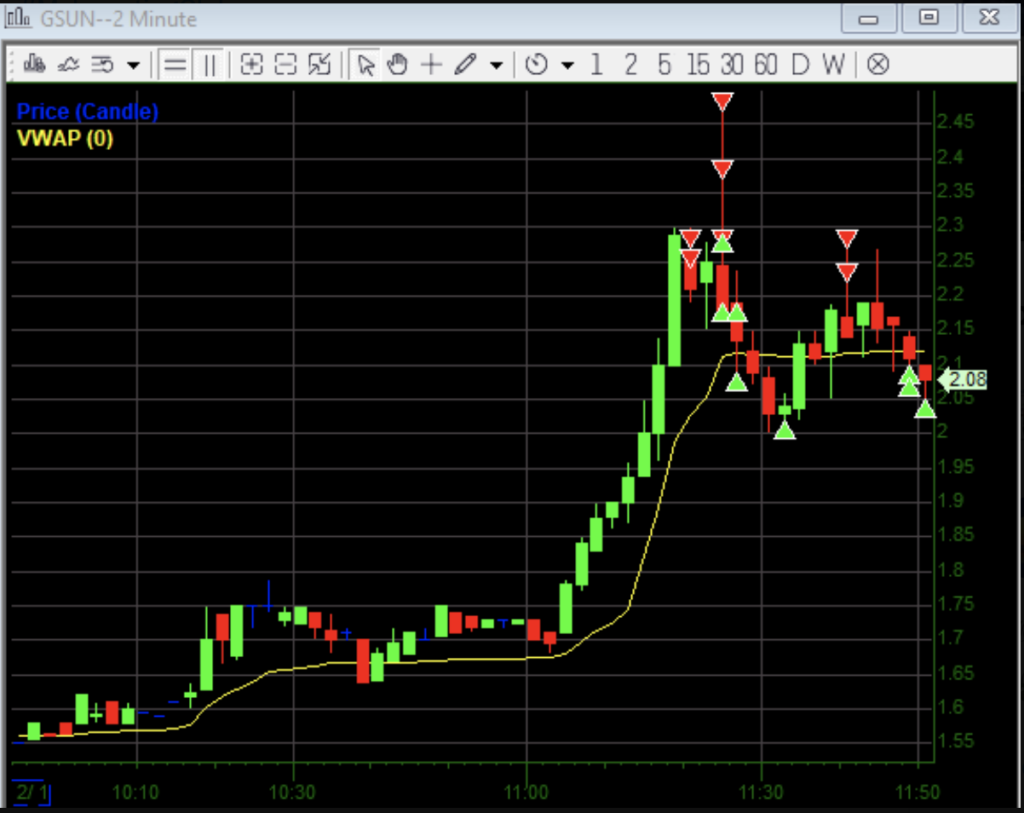 Big Bear AI (BBAI)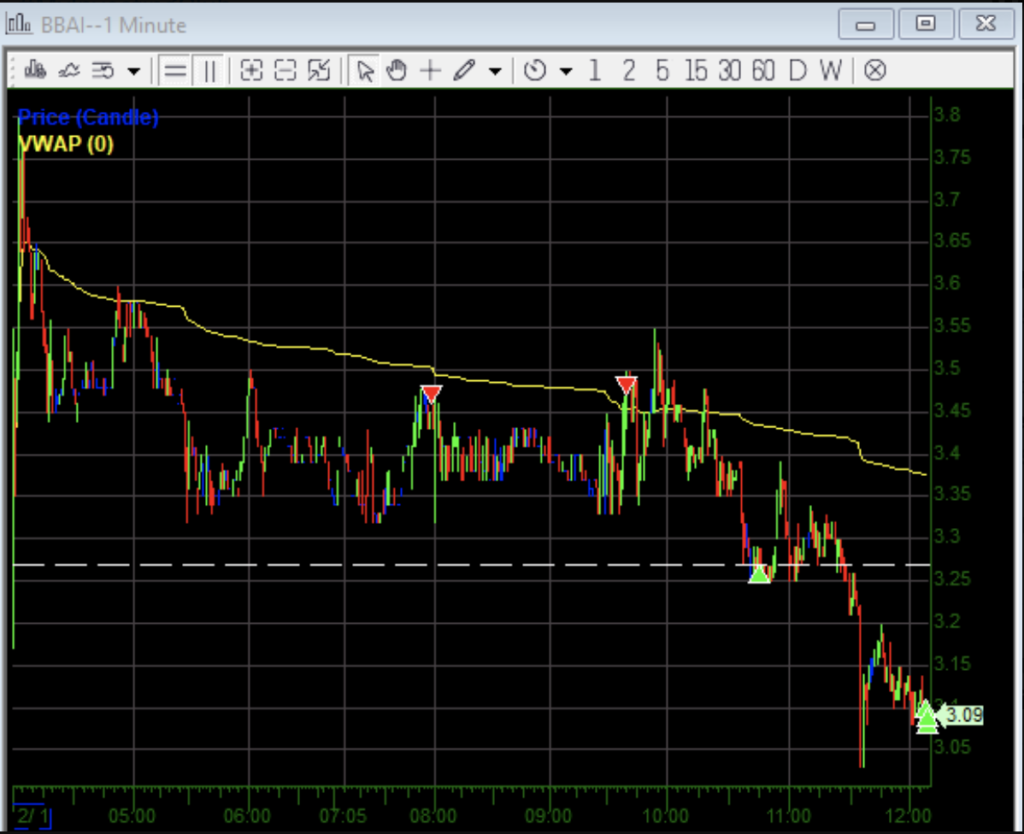 Edible Garden Inc (EDBL)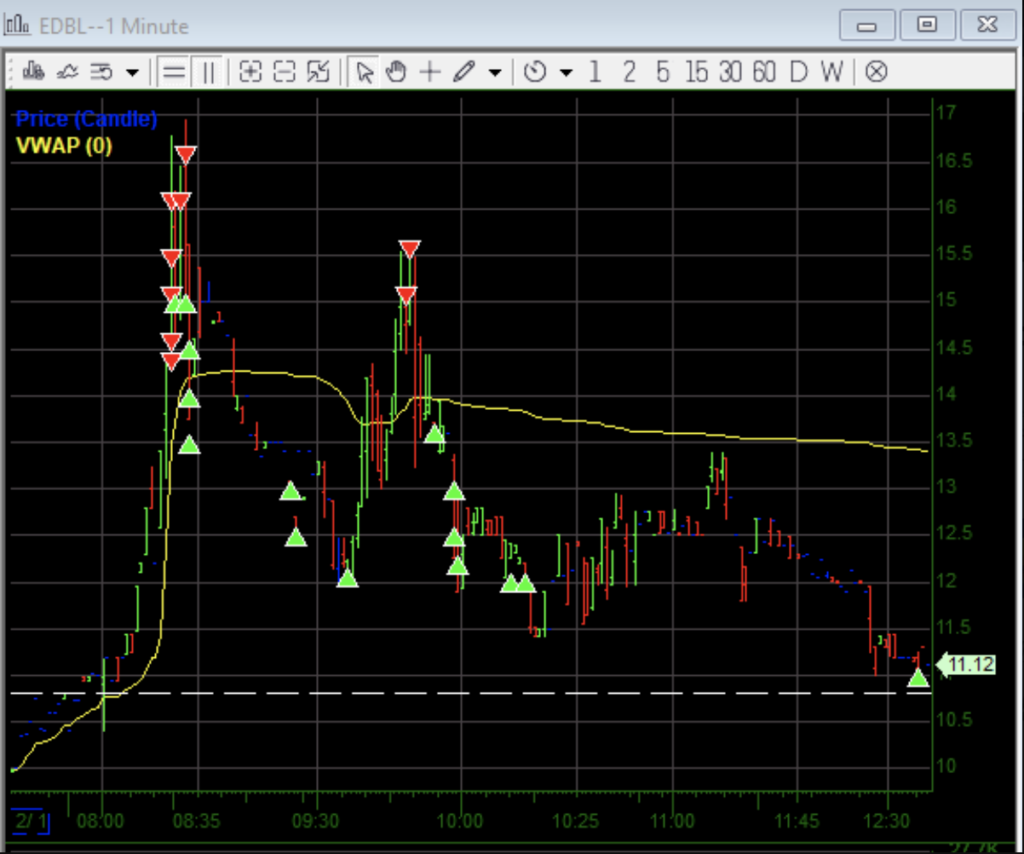 Bright Green Corporation (BGXX)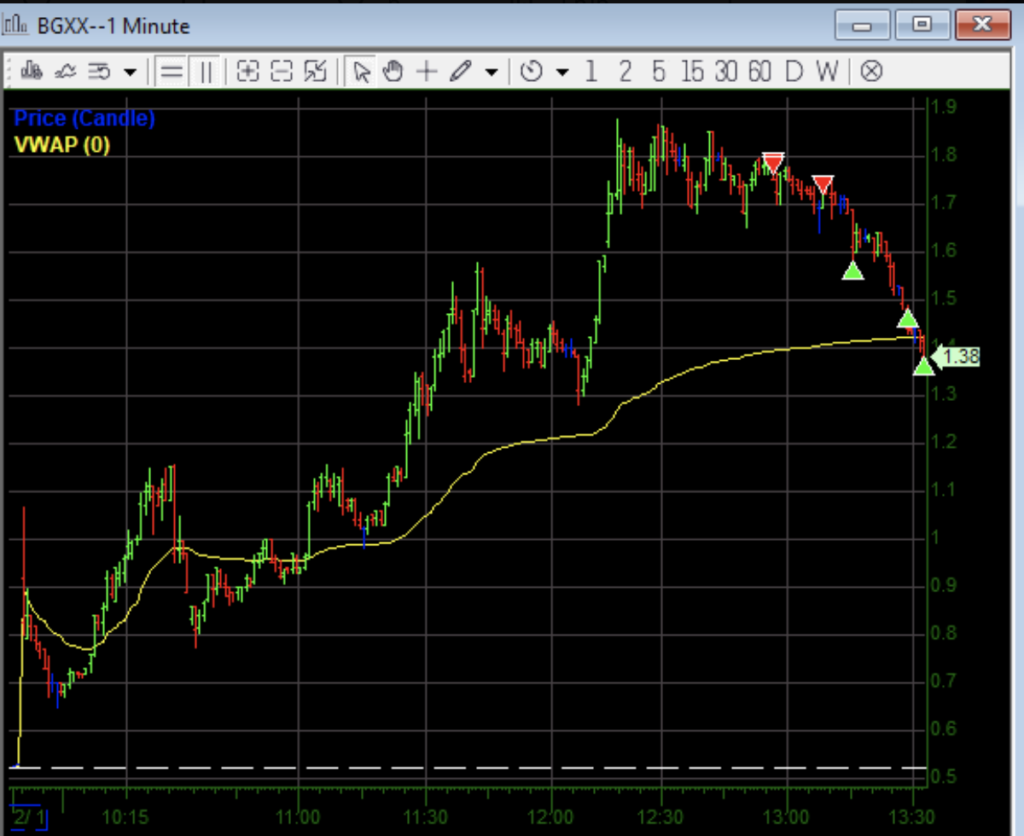 Mobile Global eSports Inc (MGAM)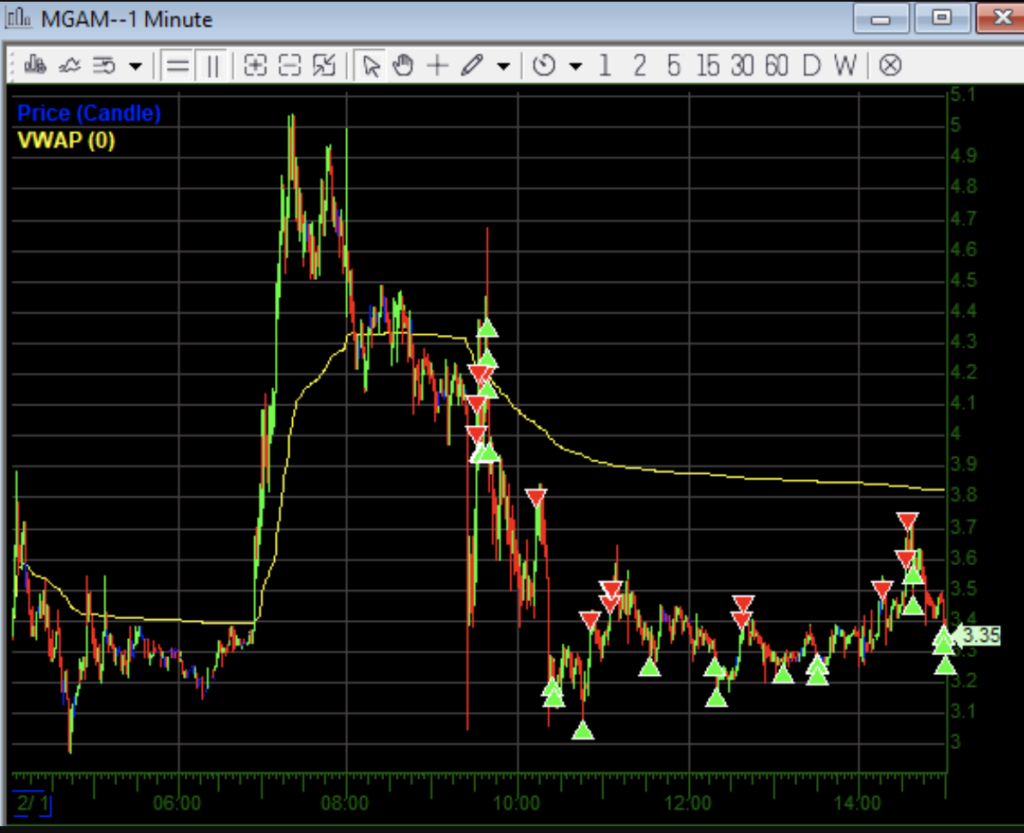 Bright Green Corporation (BGXX)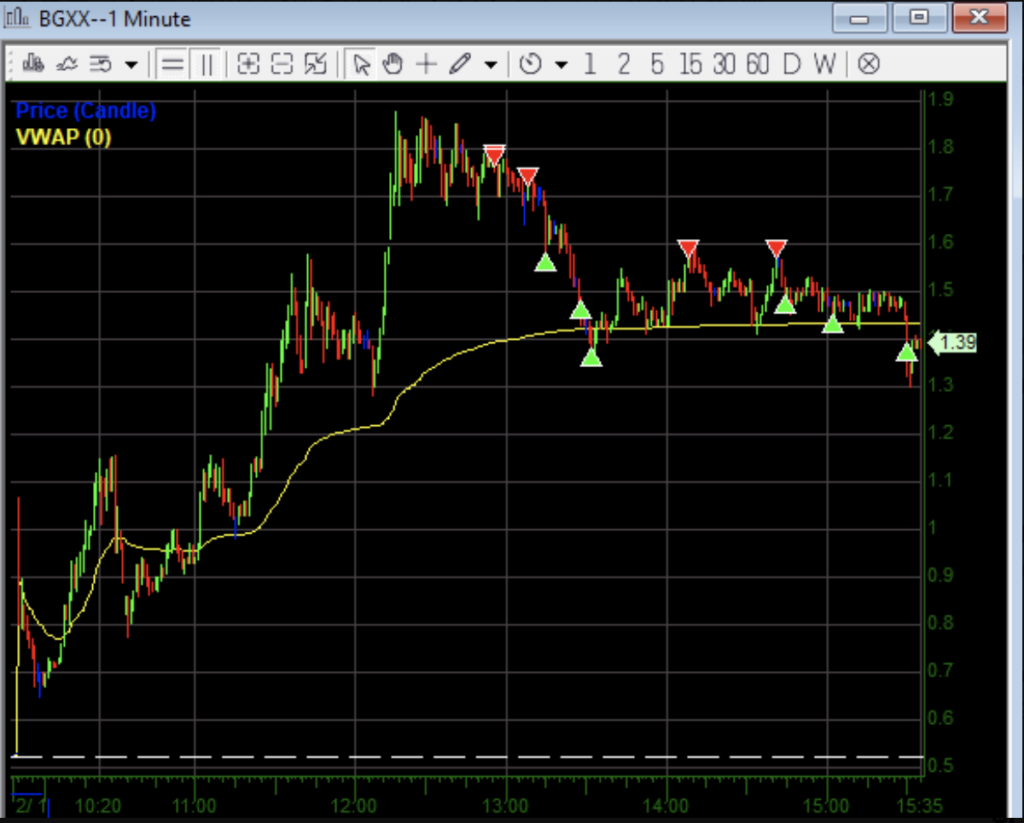 Versus Systems (VS)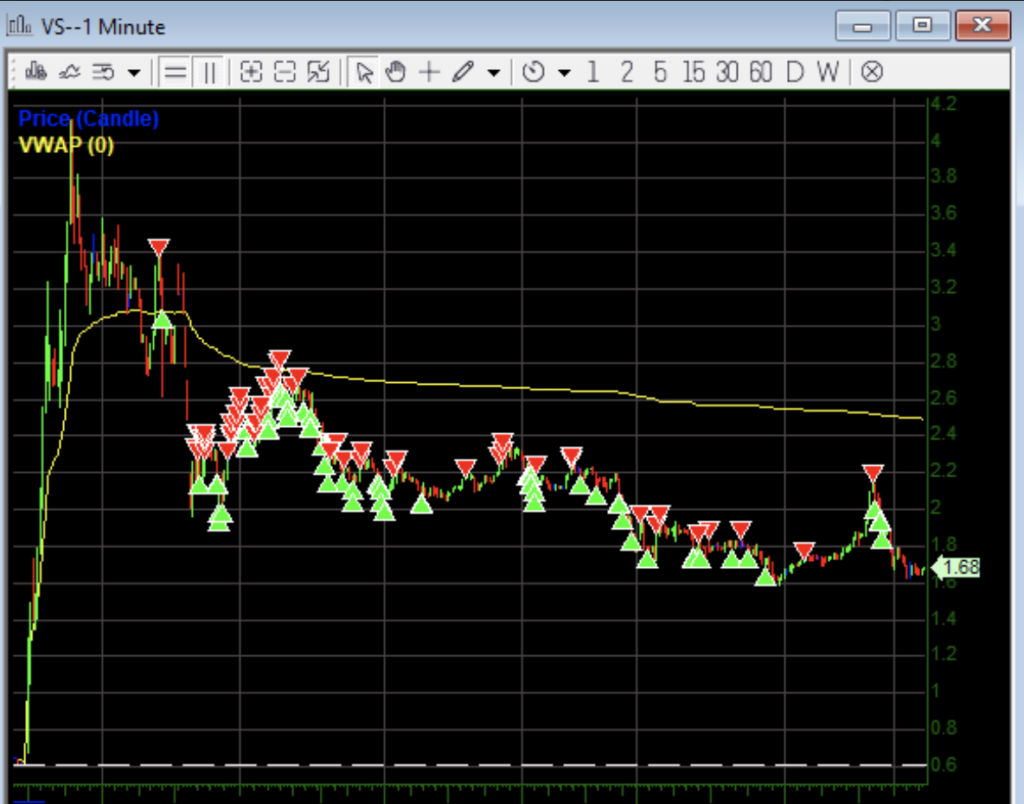 Genius Group Ltd (GNS)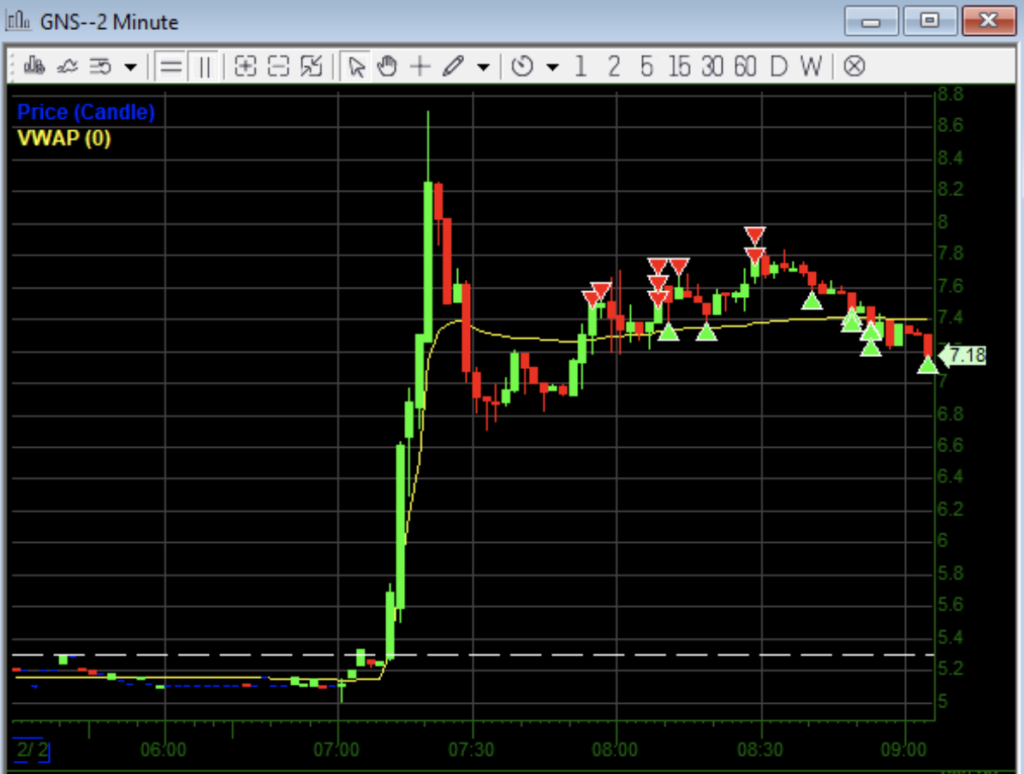 Ebet Inc (EBET)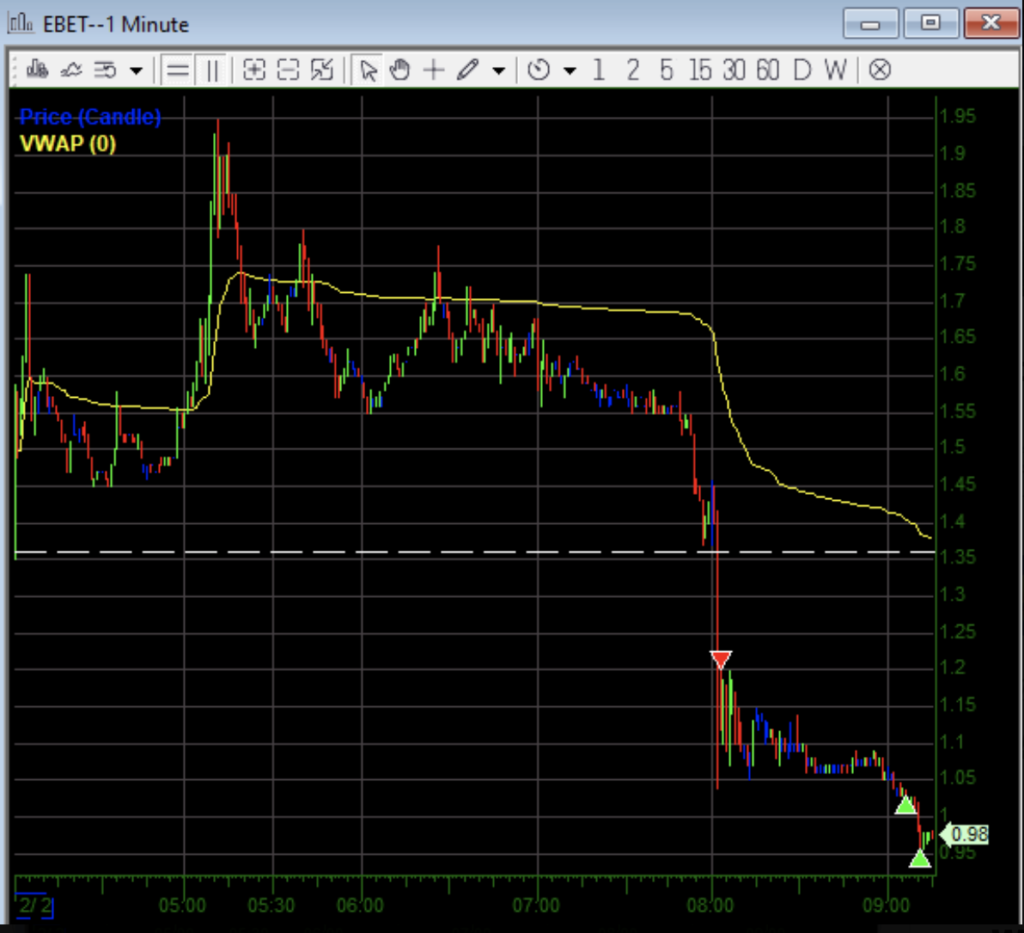 Tenax Therapeutics inc (TENX)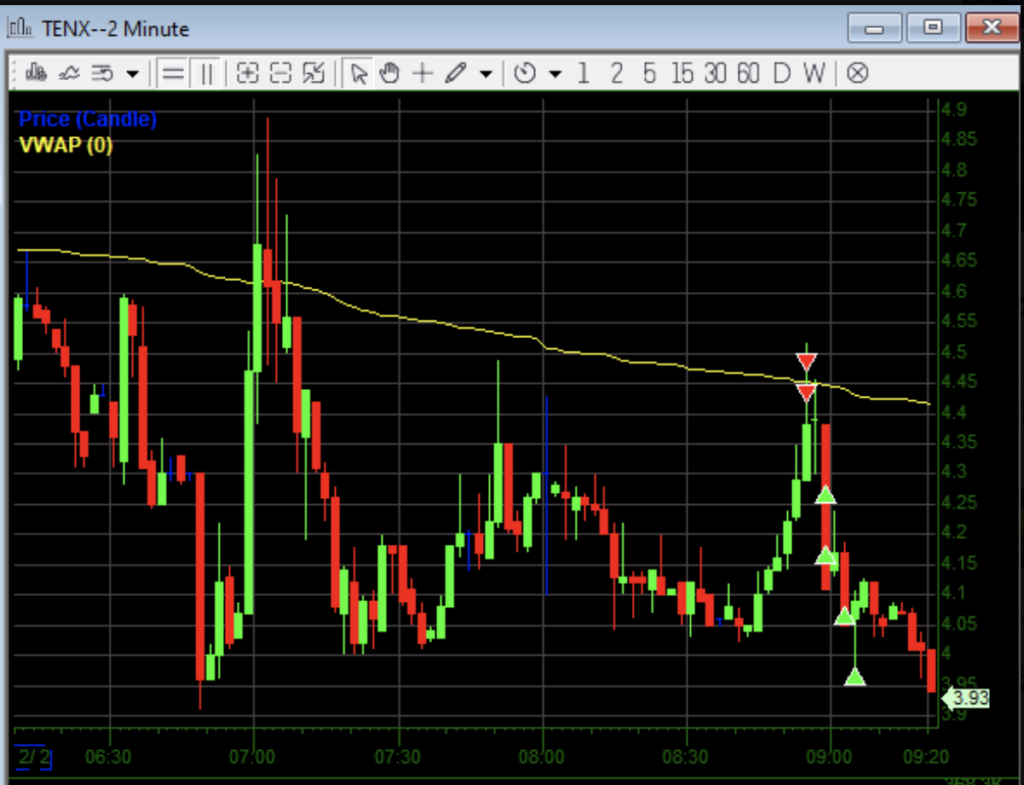 Genius Group Ltd (GNS)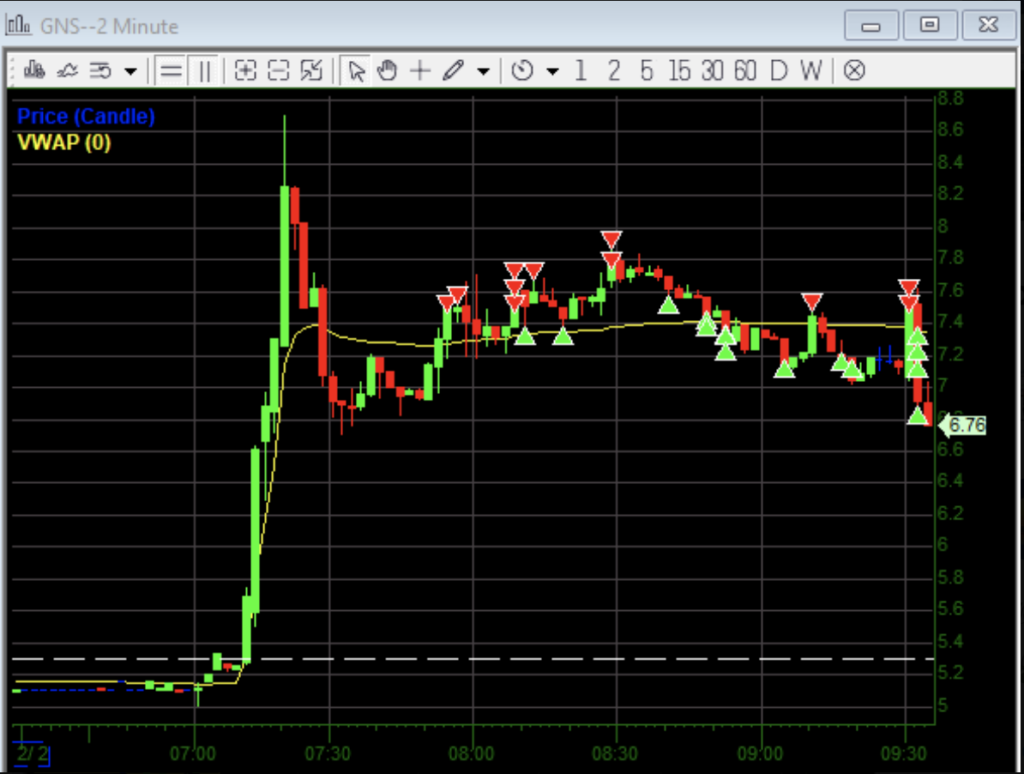 Bed Bath & Beyond (BBBY)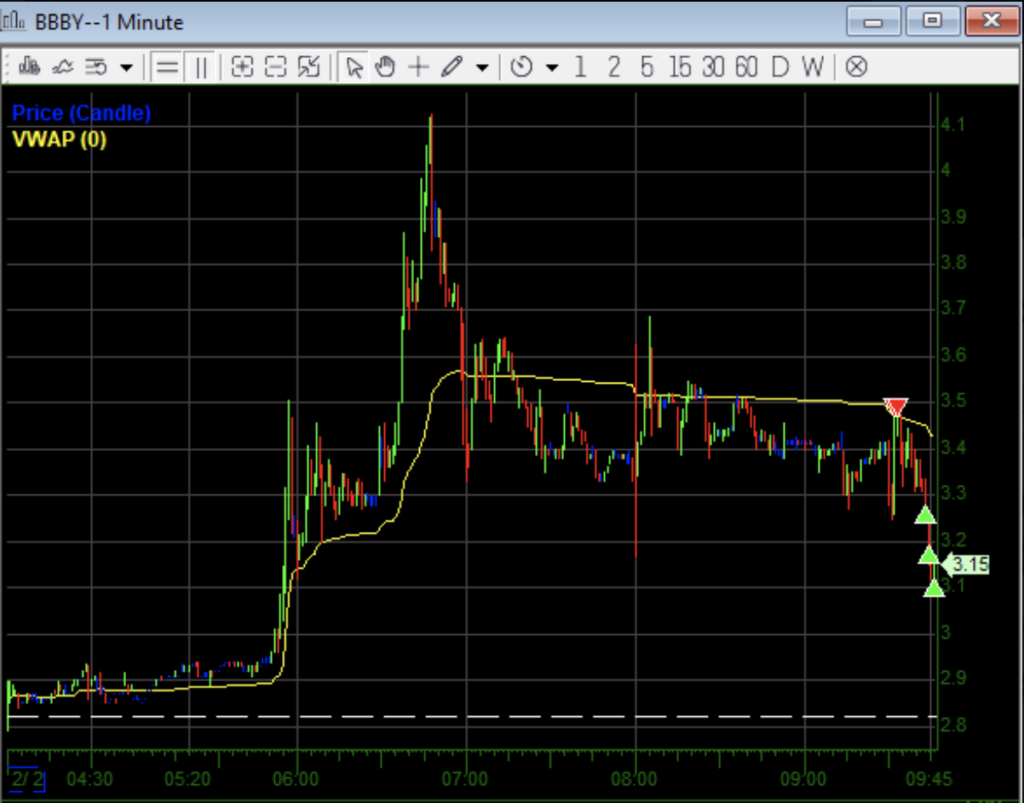 Golden Sun Ed Inc (GSUN)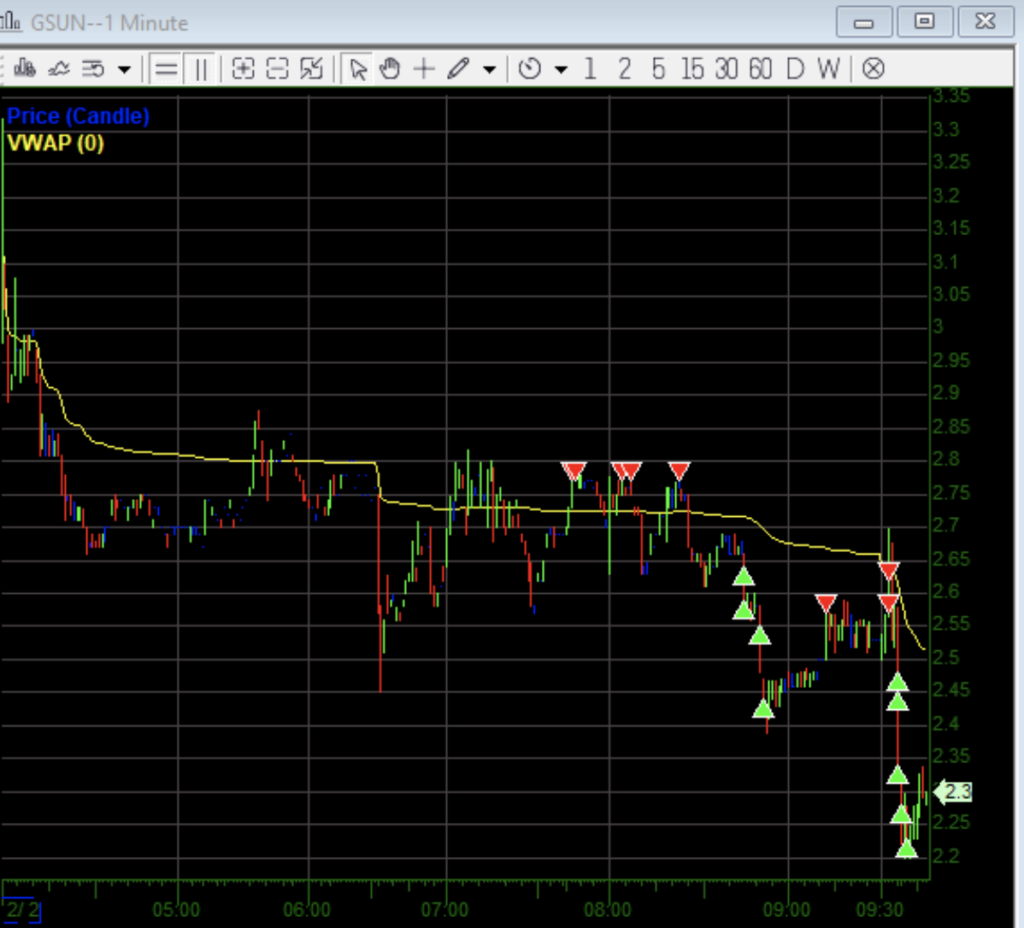 Innovative Eyewear Inc (LUCY)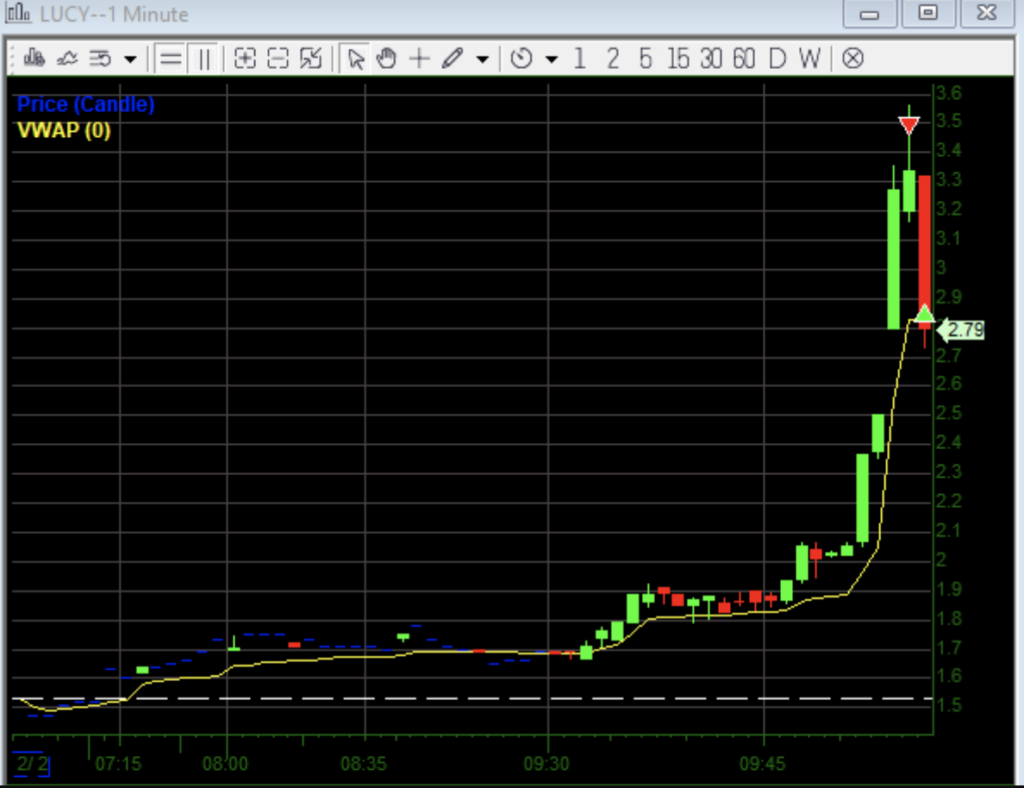 Tenax Therapeutics Inc (TENX)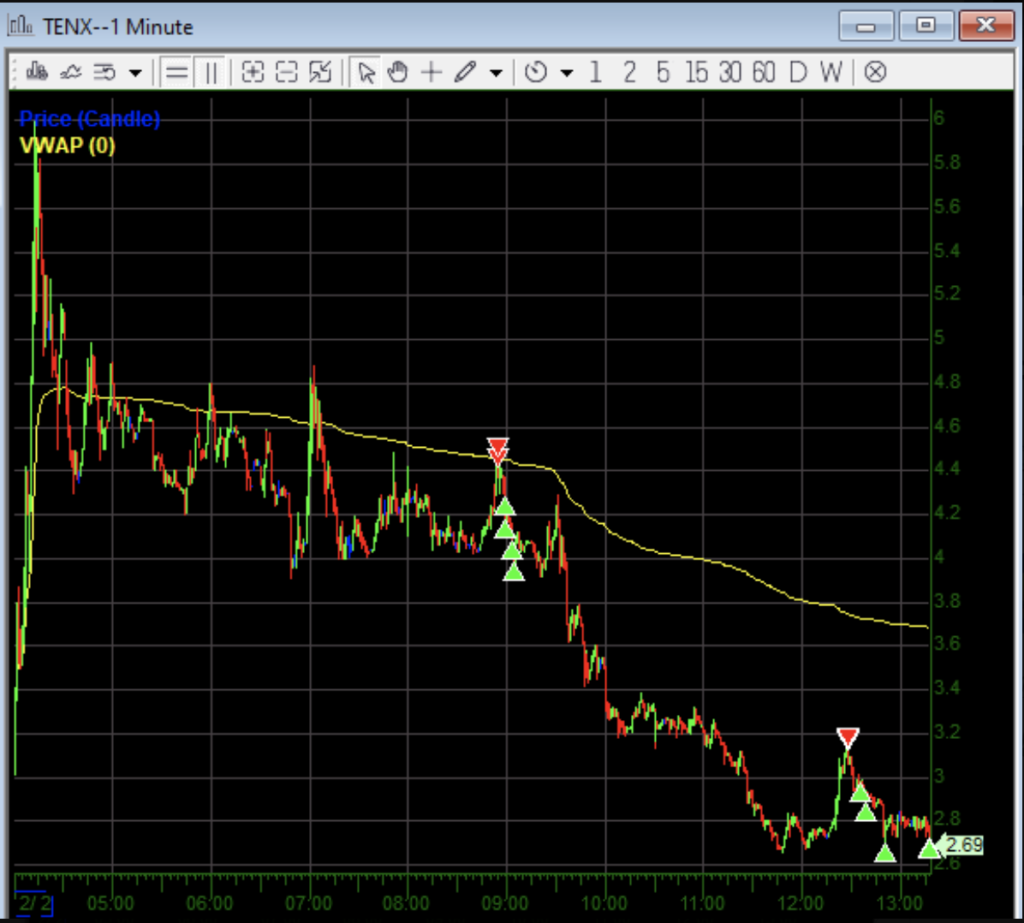 Gaucho Group Holdings (VINO)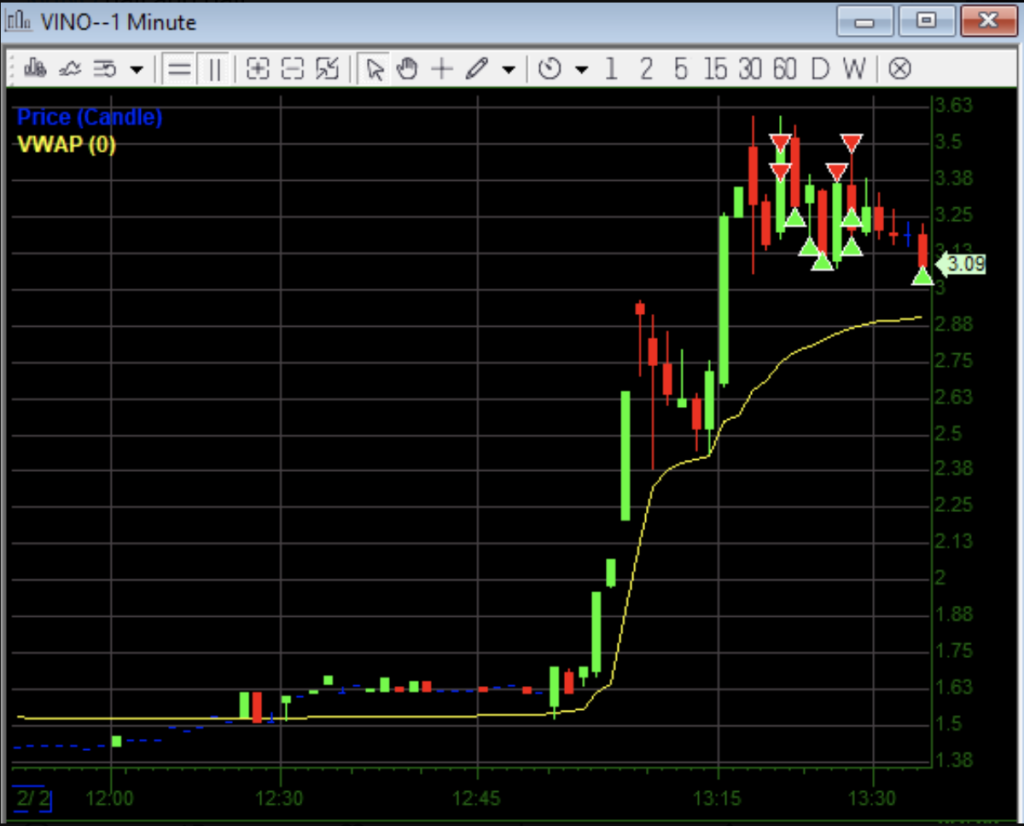 Cipher Mining Inc (CIFR)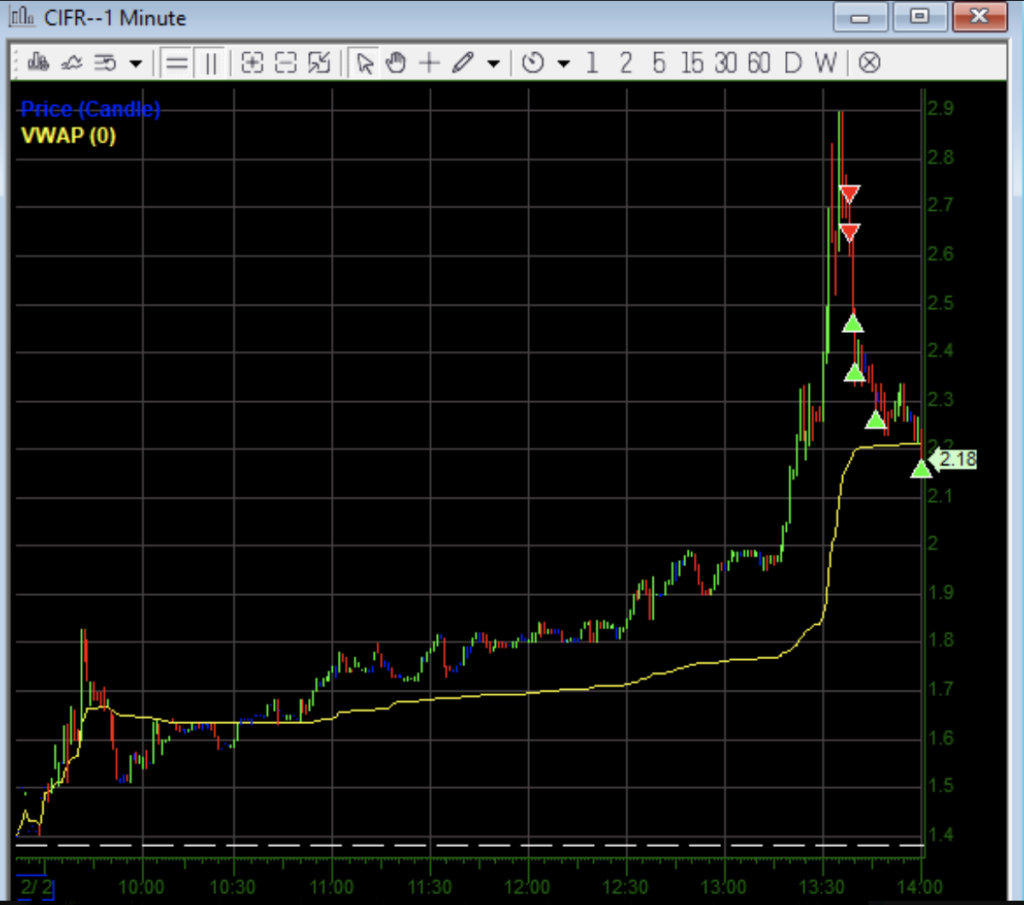 Heart Test Labaratories Inc (HSCS)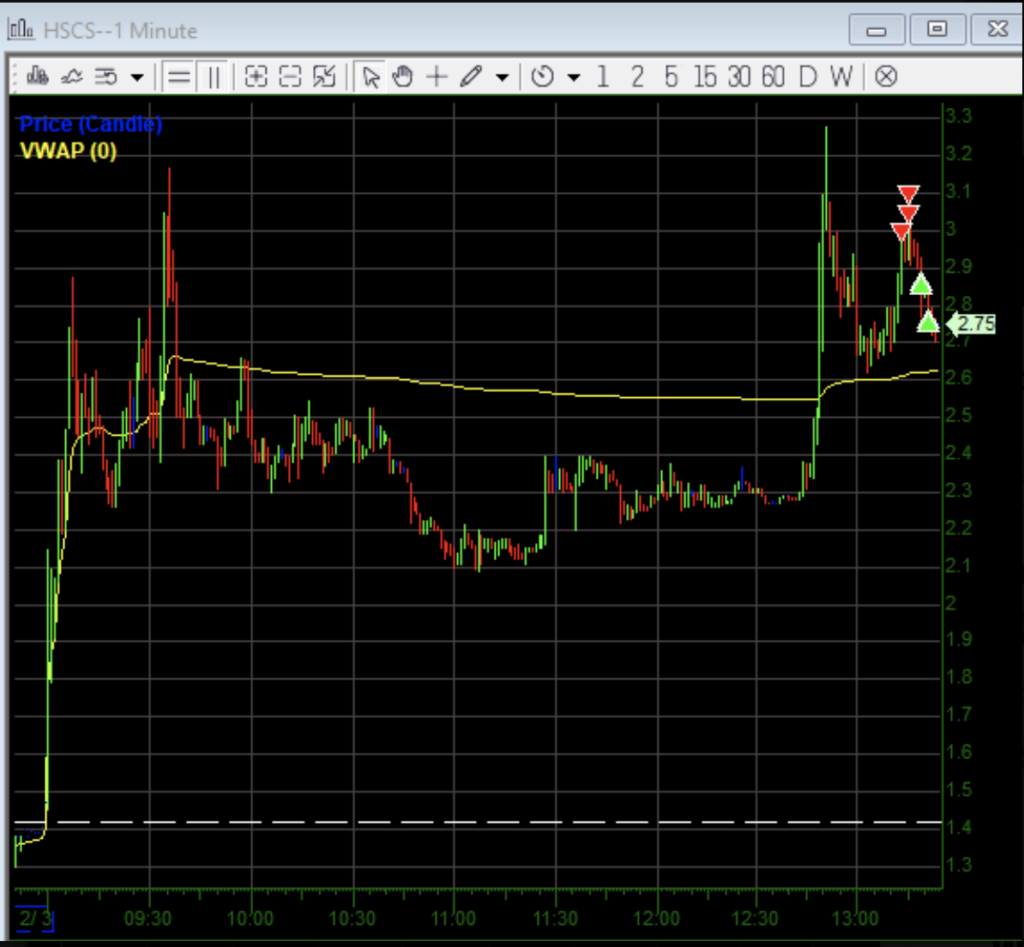 GD Culture Group (GDC)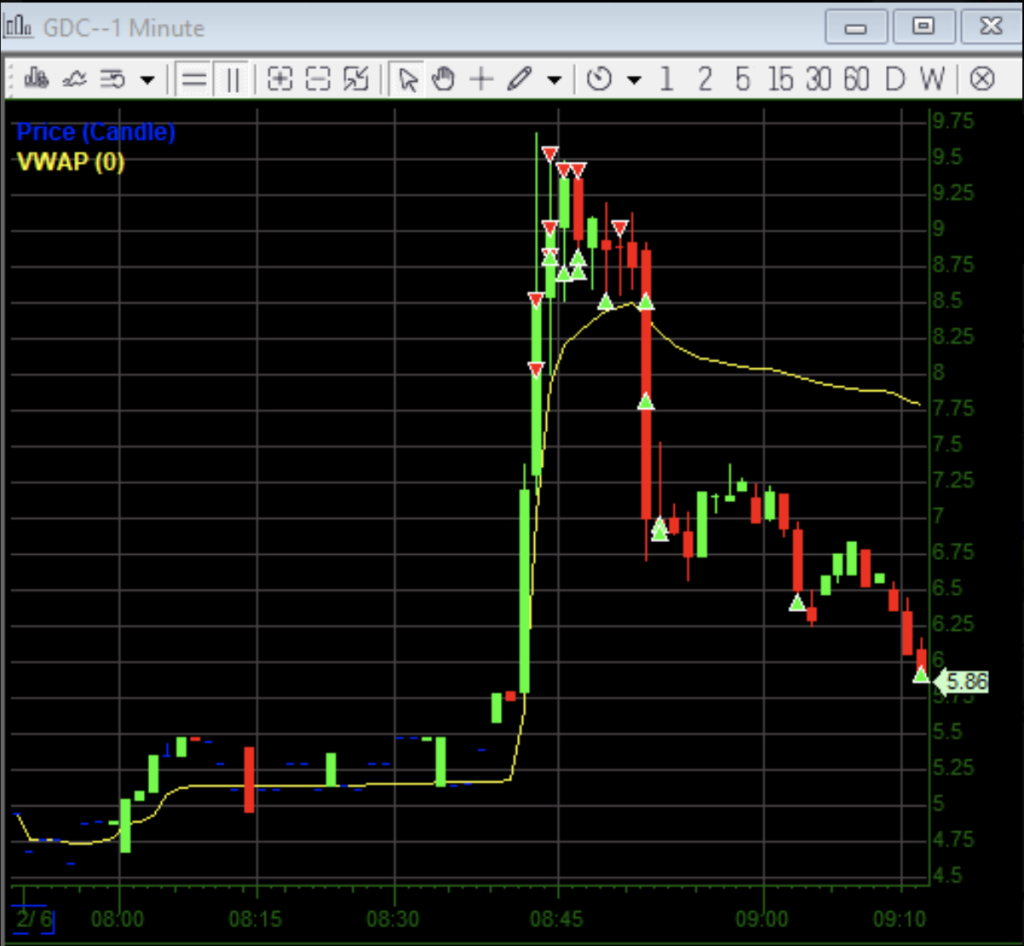 Secoo Holding Ltd (SECO)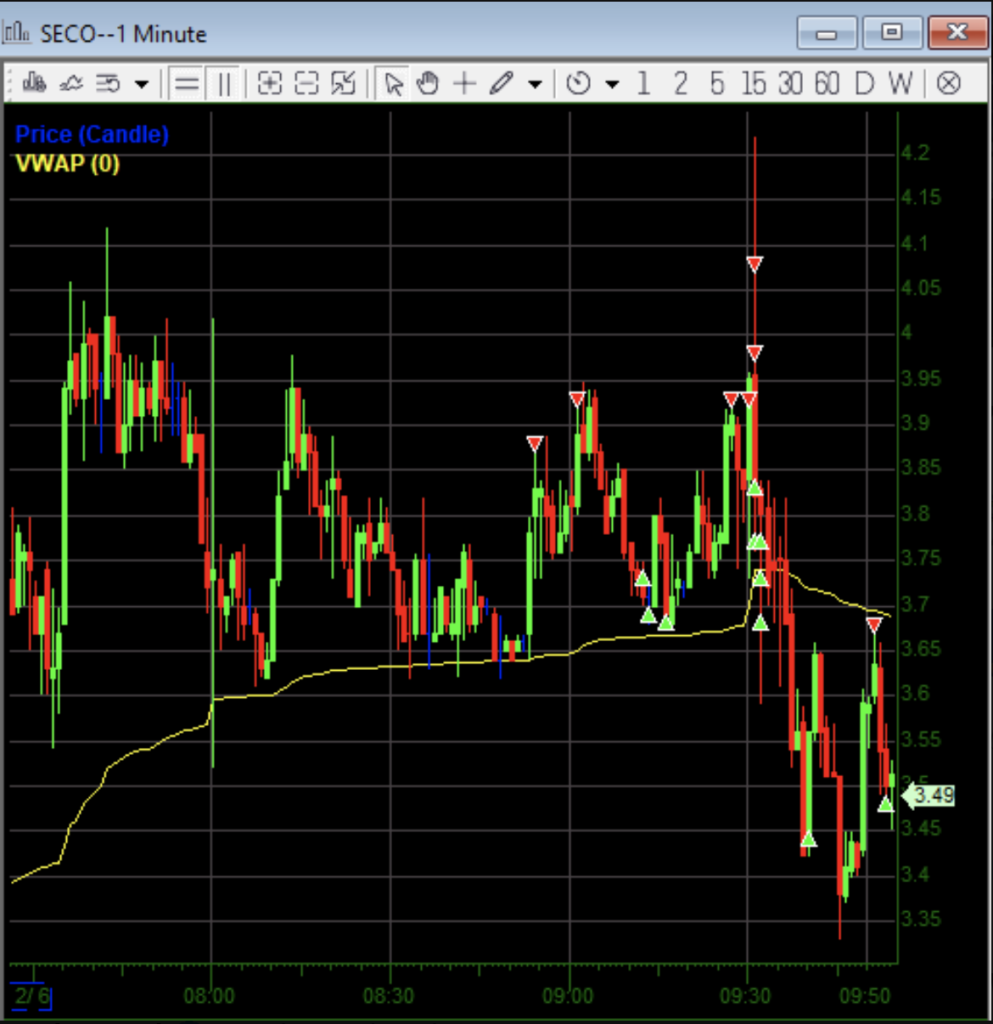 Sound Hound Inc (SOUN)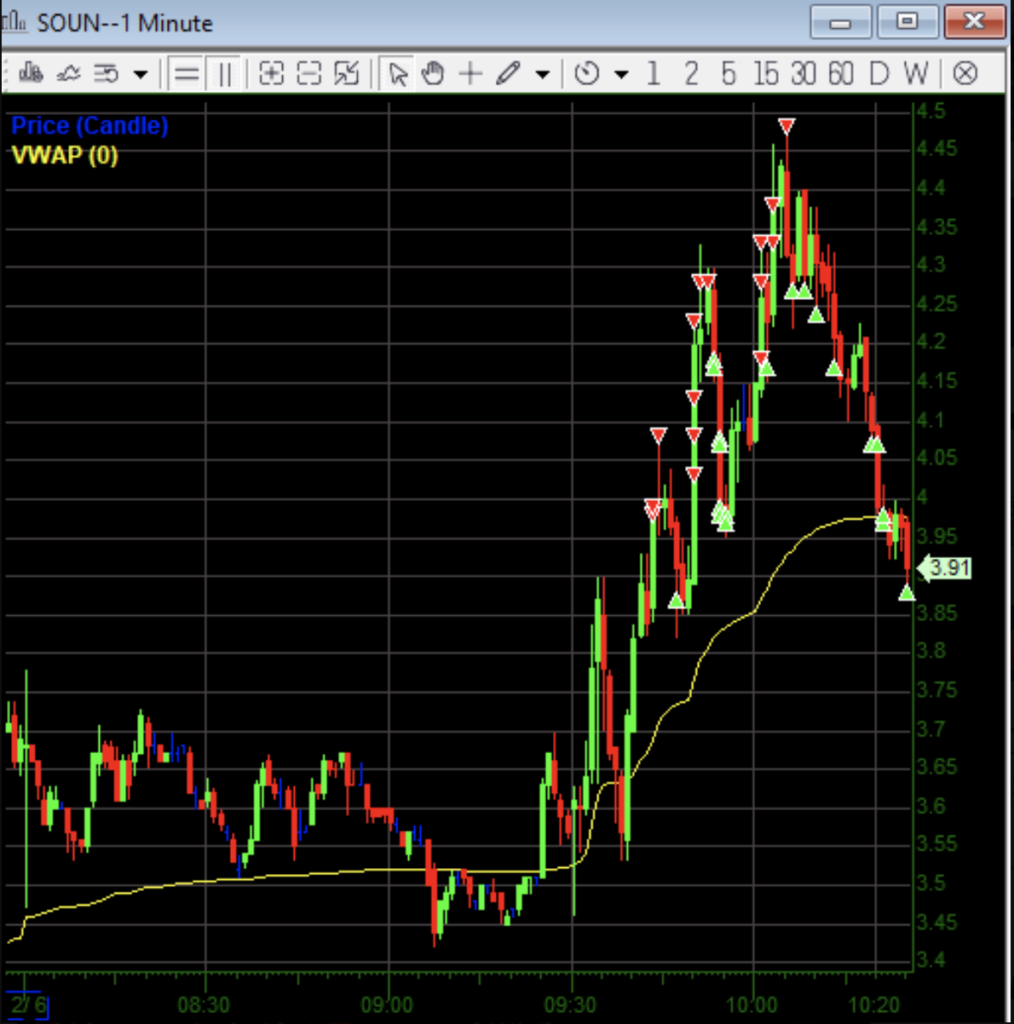 Omeros Corp (OMER)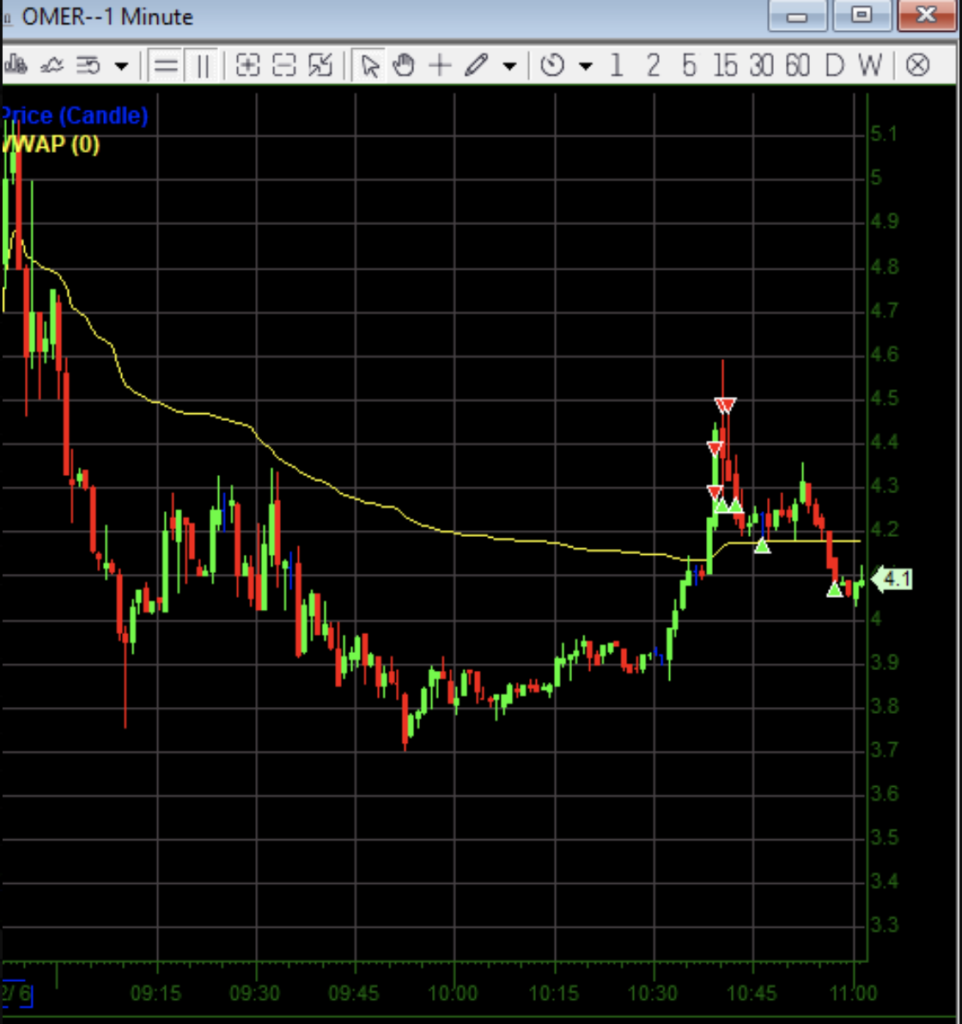 Argo Bloakchain (ARBK)